Technologies Driving Digital Transformation
Trends and Technologies Driving Digital Transformation
By Stuart RauchLast updated on Oct 11, 20182902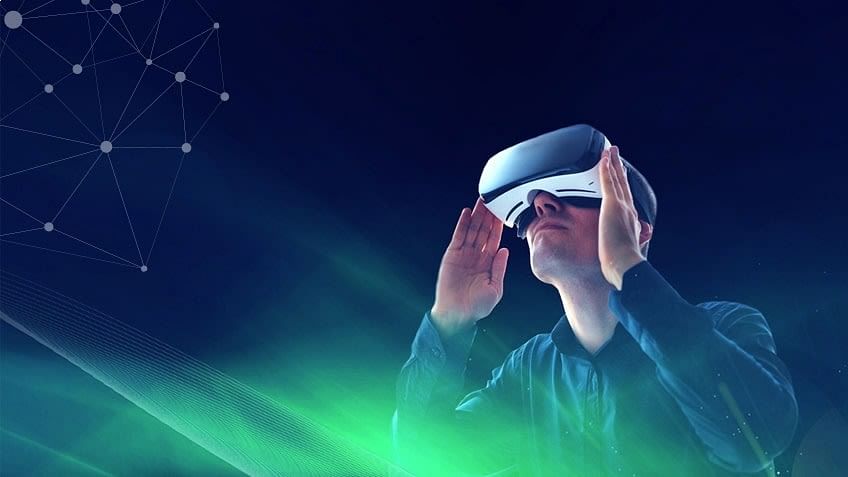 Whether you're working in the IT department, software development, operations or marketing, you've probably noticed that digital tools and technologies are changing the way you do your job. This digital transformation has established itself as a driving force in today's economy, and it's having a profound impact on people, processes and technology innovation. We see better employee interconnectivity, streamlined ways of building products and services offerings and innovative ways to identify new markets and engage new customers.
As you consider how your company will begin to embrace digital transformation, keep an eye on these trends and technologies to stay ahead of the curve.
Big Data Goes Cross-Enterprise
Big Data is widely known for its prowess in crunching customer information to help marketing and sales teams interpret consumer behavior, target prospects and open opportunities in new markets and geographies. And it's big business: Forrester reports that in 2016, almost 40 percent of firms were implementing and expanding Big Data technology adoption, and another 30 percent were planning to adopt Big Data in the next 12 months.
Nowadays, the predictive modeling techniques of data science are being used across the enterprise to empower digital transformation and better business processes. Business leader and author Bernard Marr tells us that retailers now use data science to optimize inventory based on predictions from social media, web search trends and weather forecasts. Talent acquisition teams benefit from tracking employees' social habits at the office and utilizing Big Data to find potential new hires that match the corporate culture. And product development teams are able to sift through massive amounts of customer data to build products and tailor services to specific requirements. Data science jobs, to no one's surprise, are also on the rise, driving a spike in training for Big Data analysts and data scientiststo fill that growing skills gap.
IT-Business Alignment Becomes a Two-Way Street
In many ways, IT service delivery used to be a one-way street. IT departments had a defined budget and did their best to build an infrastructure that met as many needs as possible, but they lacked an effective mechanism for gathering feedback and building improvement into the system. Today, organizations are looked upon IT not just to set up servers and fix laptops but rather to add strategic value to their role, paving the way for a two-way (or even three-way or four-way) street to better IT-business alignment and build a foundation for digital transformation. A survey by Gartner illustrates that priorities are changing, with 29 percent of IT spend now coming from business units rather than traditional IT, and that number is expected to increase. Collaborating more effectively with internal customers, creating success metrics and adopting continual service improvement methodologies is putting IT in a new light.
While interconnectivity is raising the bar for IT value in the workplace, it's also causing companies to look closely at the skillsets needed for evolving roles of IT architects and service delivery managers. ITIL Foundation Training gives a wide range of IT workers the knowledge to thrive in today's streamlined and service-oriented IT departments, preparing them to apply lean principles for better automation, optimize the customer experience, centralize operations and align IT services with the strategic needs of the business.
It All Comes Together in the Cloud
Digital transformation includes the expanded use of the cloud. A Forrester survey reported that 38 percent of technology decision-makers said they were building private clouds, with 32 percent leveraging public clouds and 59 percent adopting some type of hybrid model in 2017. What first started as a massive repository to store data has grown into a revolutionary platform for companies to create and deploy their own applications and leverage fully managed business processes like CRM and ERP without having to procure hardware and incur associated management costs.
Another trend is the increased use of containers, which empower developers to migrate and share software code, enabling portability between cloud services from vendors like AWS, Microsoft, and Google Cloud, and giving DevOps teams better tools for faster software development. Many companies are addressing these needs with increased hiring in hybrid positions like DevOps and technology professionals that can build and manage cloud infrastructures for AWS and Azure.
People and Processes Are Digitally Transformed
A common thread in all of these trends and technologies is interconnectivity. For example, IT groups now interface extensively with the people who use their apps and services to make users more productive. Software architects share app-building techniques and leverage the cloud to build better infrastructures and save costs. Operations teams are adding value to the rollout of infrastructure and applications. And data scientists are interacting with everyone to provide more refined and useful data to create business opportunities. There is now a tremendous overlap in the way different corporate functions leverage technology and services best practices, all of which are helping to drive a transformation of companies into true digital enterprises. Those organizations that wish to ride the wave should ensure their workforces have the proper guidance, skills training and motivation to make the transformation complete.